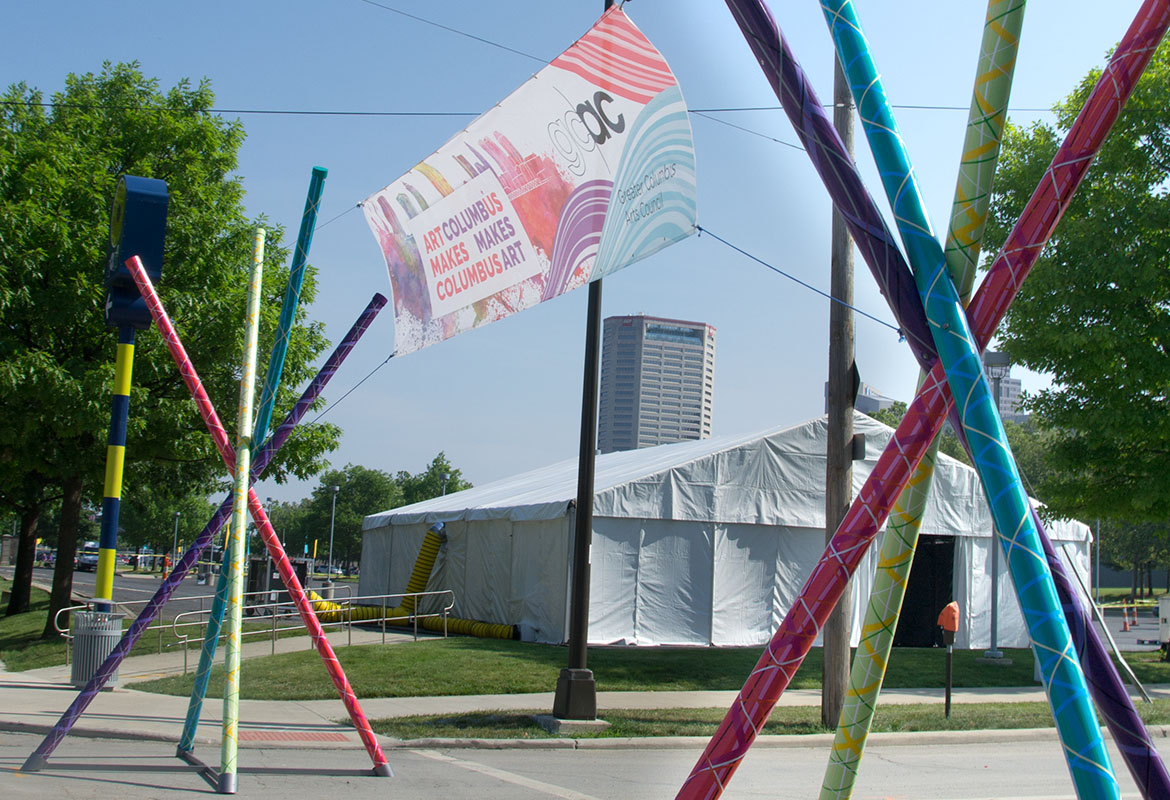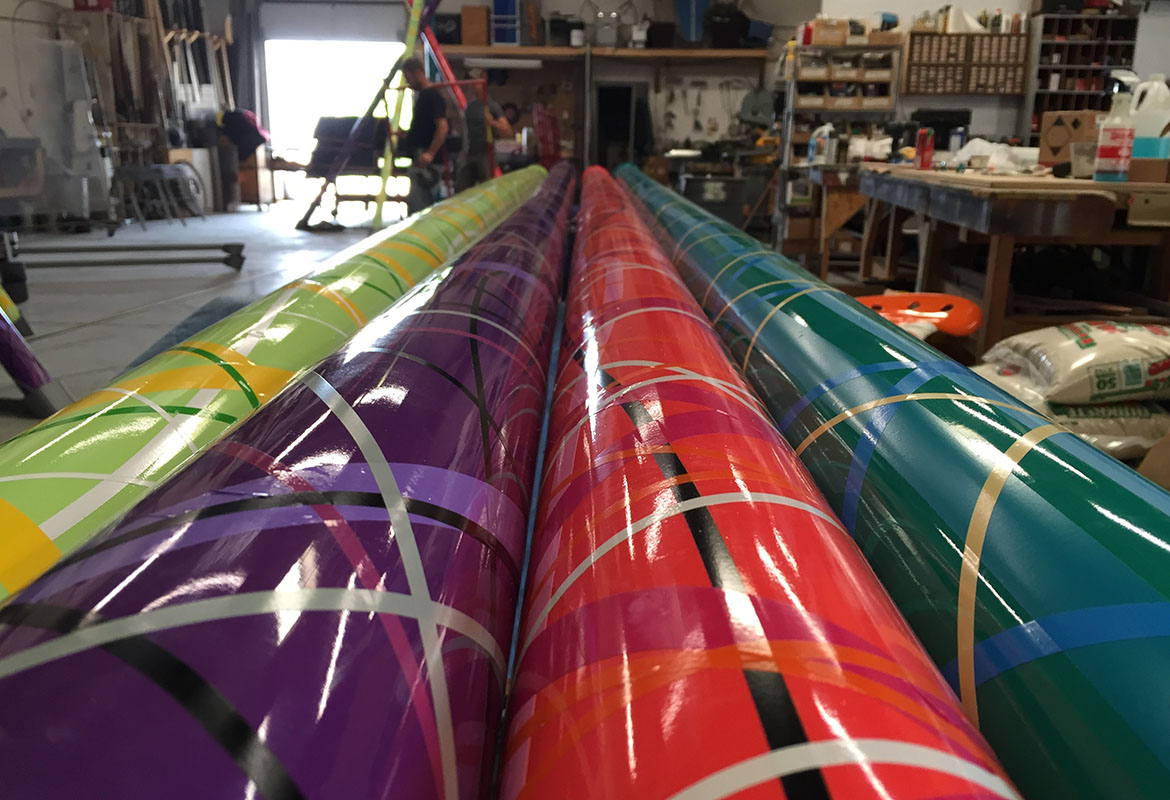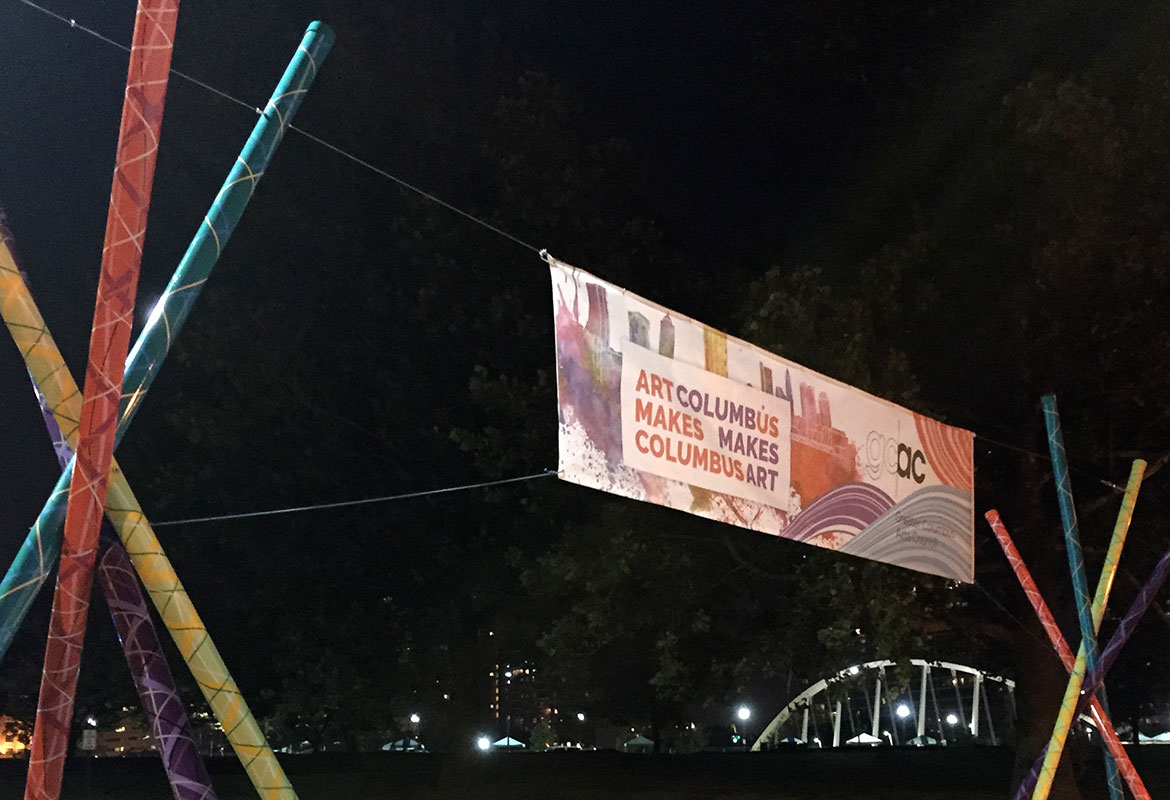 Celebrating Columbus Arts
Curtis Elliott Designs Ltd worked with the Greater Columbus Arts Council (GCAC) to create the colorful entrances and the promotional tent for the 2015 Columbus Arts Festival.
The concept was to make giant "pixie sticks" as long as 18 feet, arranged into teepee-like structures that could stand without additional support and allow for the rigging of entrance banners between them. Bad weather had plagued some previous arts fests, so the GCAC challenged us to make the structures and banners withstand high winds should it occur.
2015
Event Design
Columbus Arts Festival