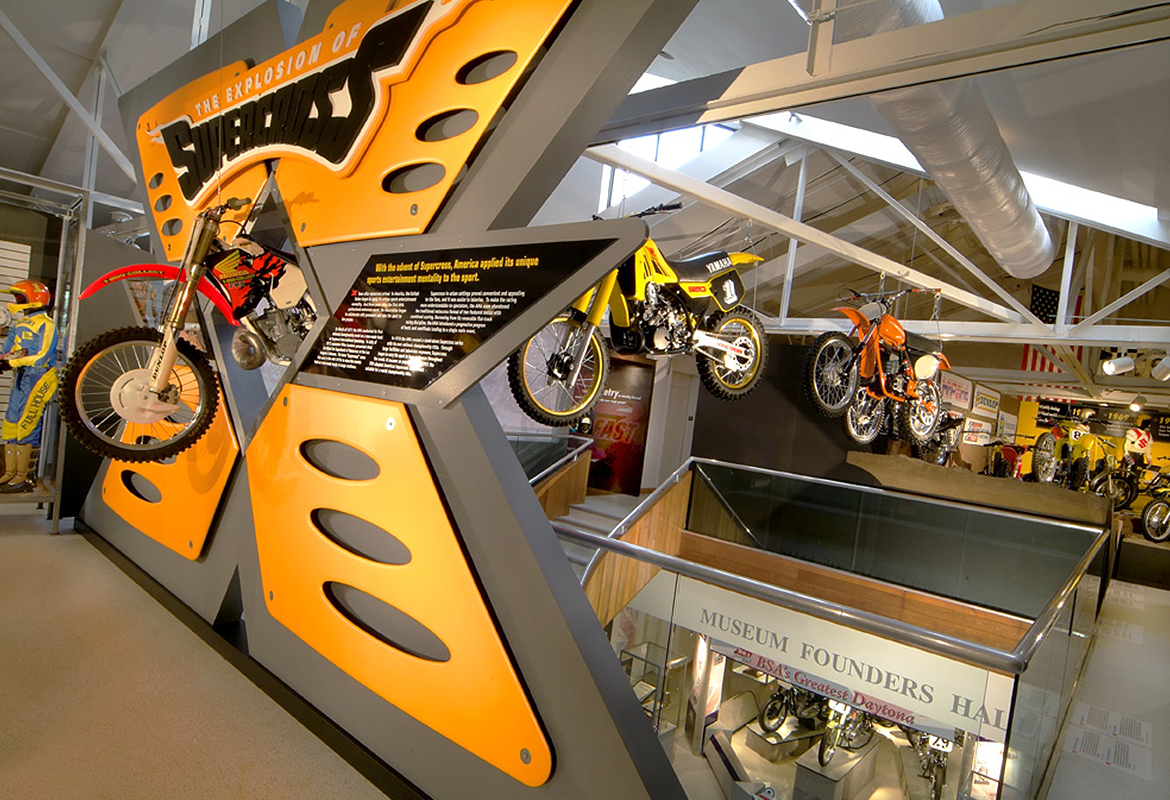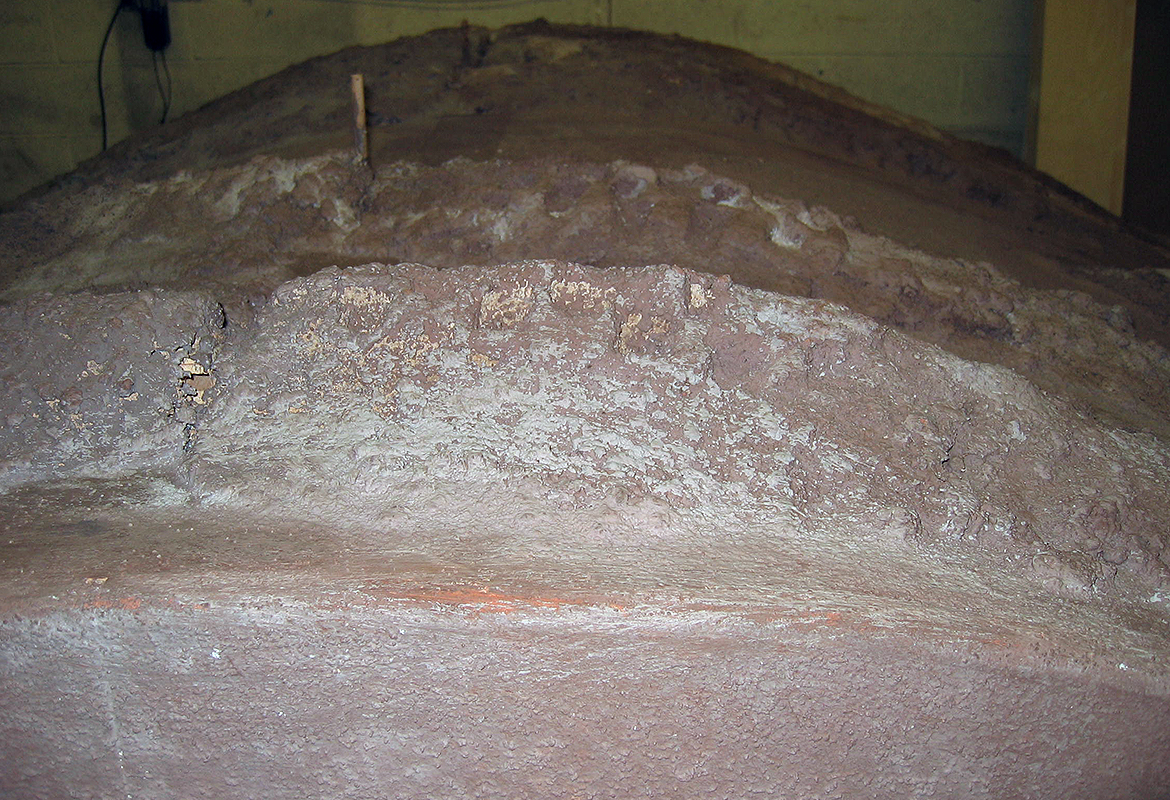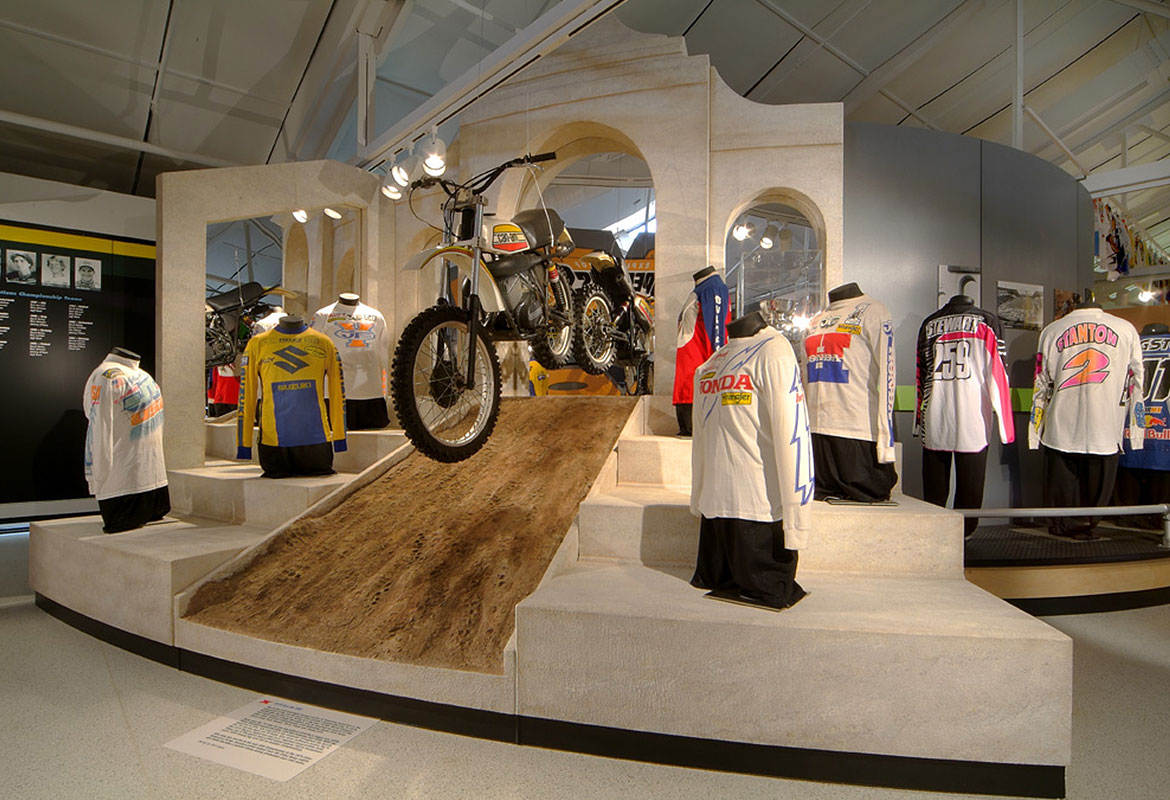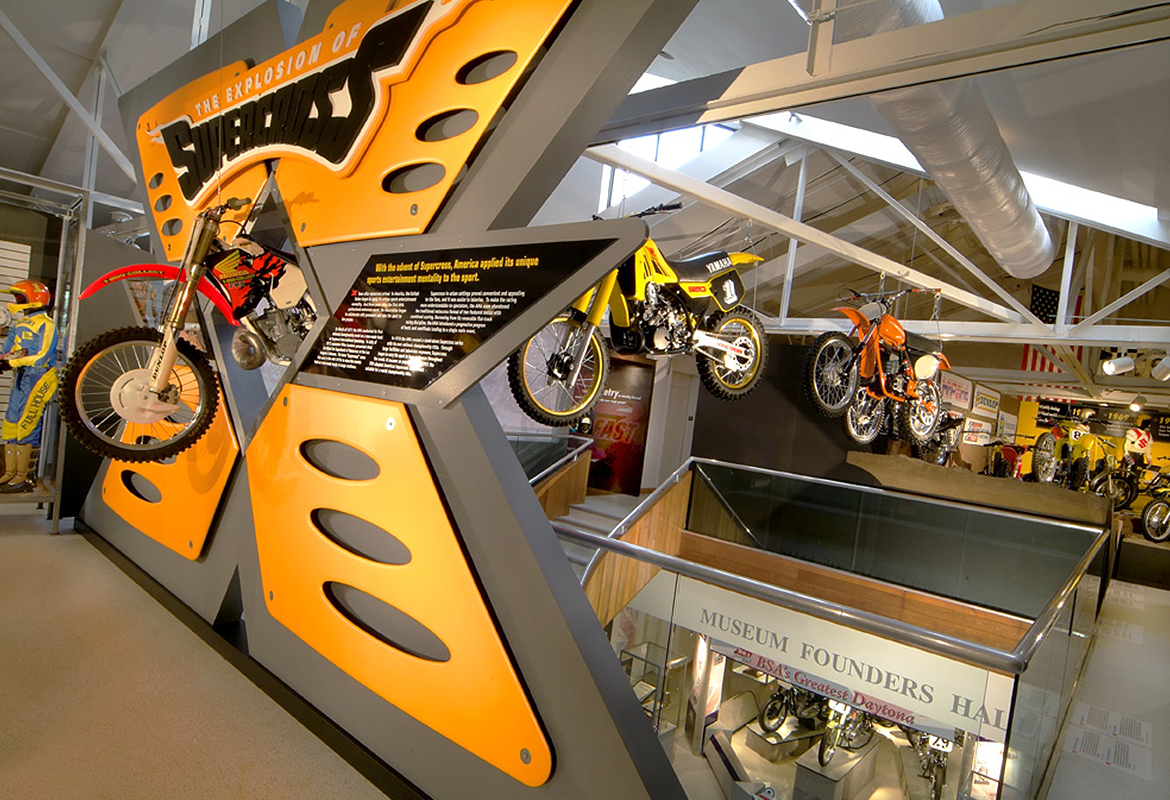 Motocross America Exhibit
Curtis Elliott Designs Ltd worked with the Motorcycle Hall of Fame in Pickerington, Ohio to fabricate a traveling exhibit celebrating the history of motocross racing in America. The main concept was to replicate the look of a muddy motocross race course that winds throughout the museum. The tricky part was that the whole exhibit had to come apart and be packed into 2 semi-trucks to be sent to the next location. The project took almost a year to complete and eventually traveled to the San Diego Auto Museum.
"Our Motocross America exhibit at the Motorcycle Hall of Fame Museum is a great example of their talents and attention to detail."
2005
Interior Design, Exhibit Design
Motorcycle Hall of Fame Museum, DeShetler
Read more about the exhibit