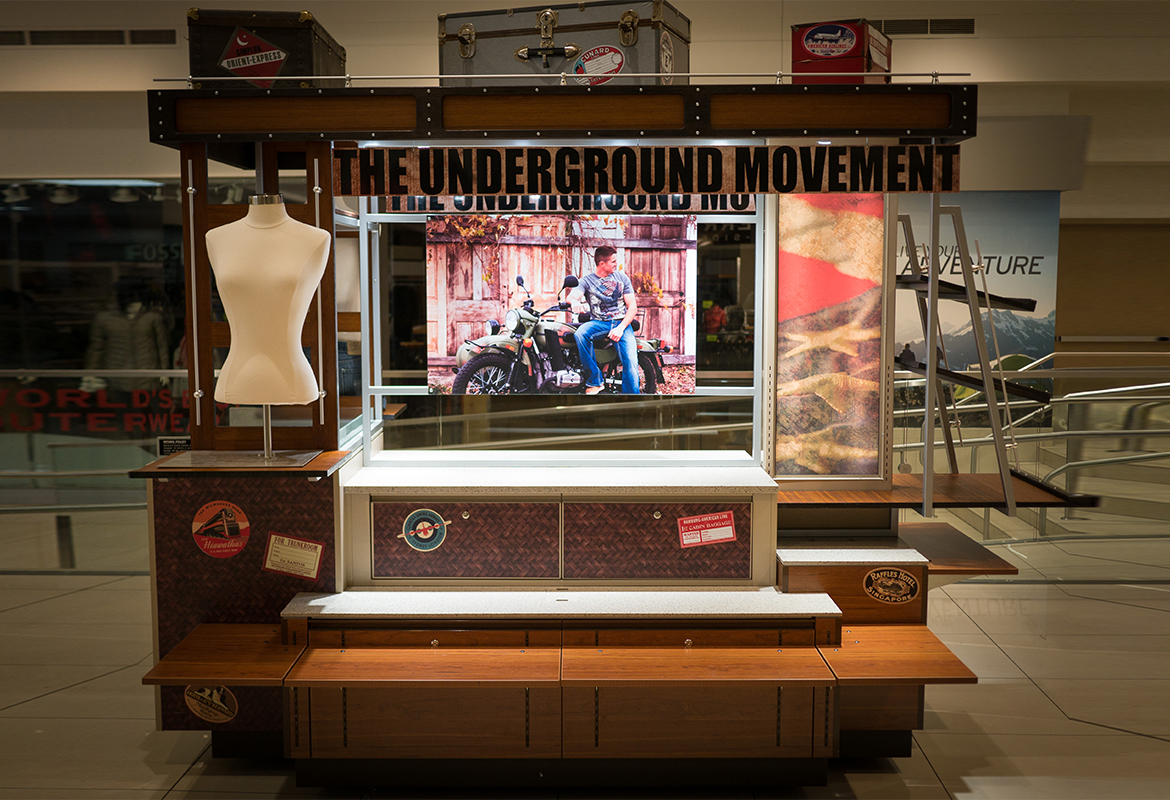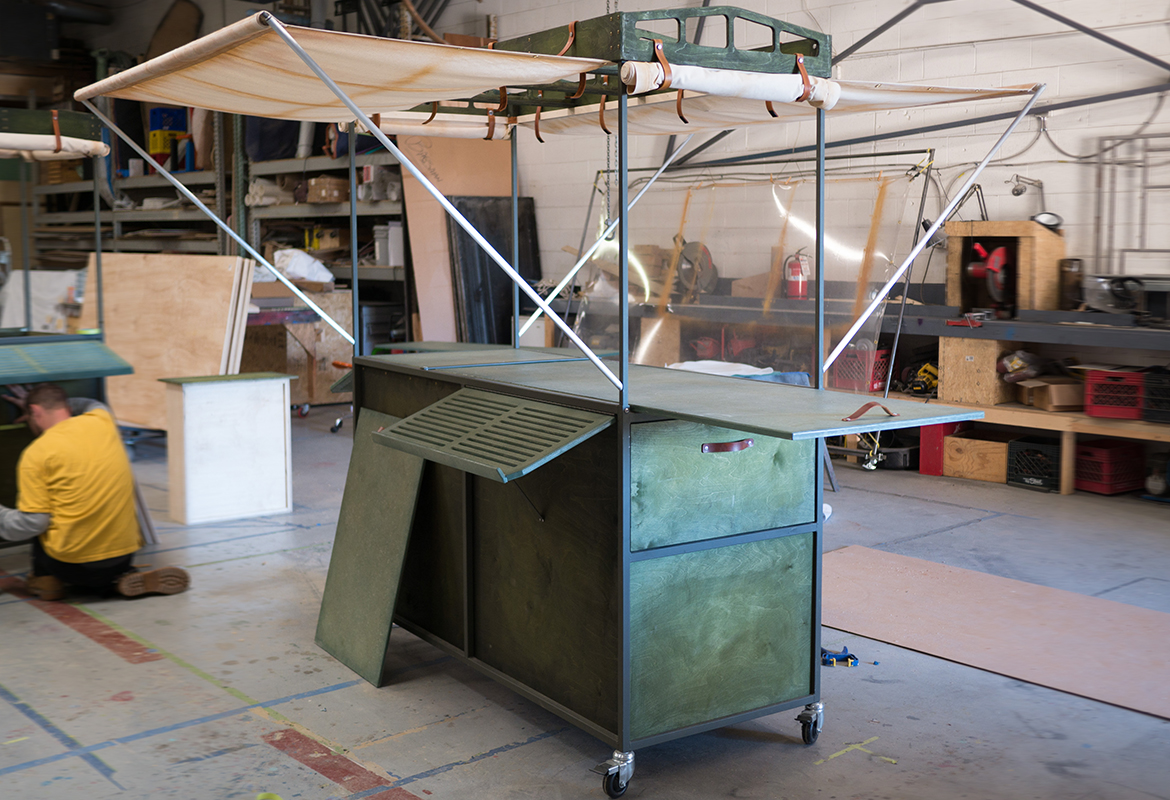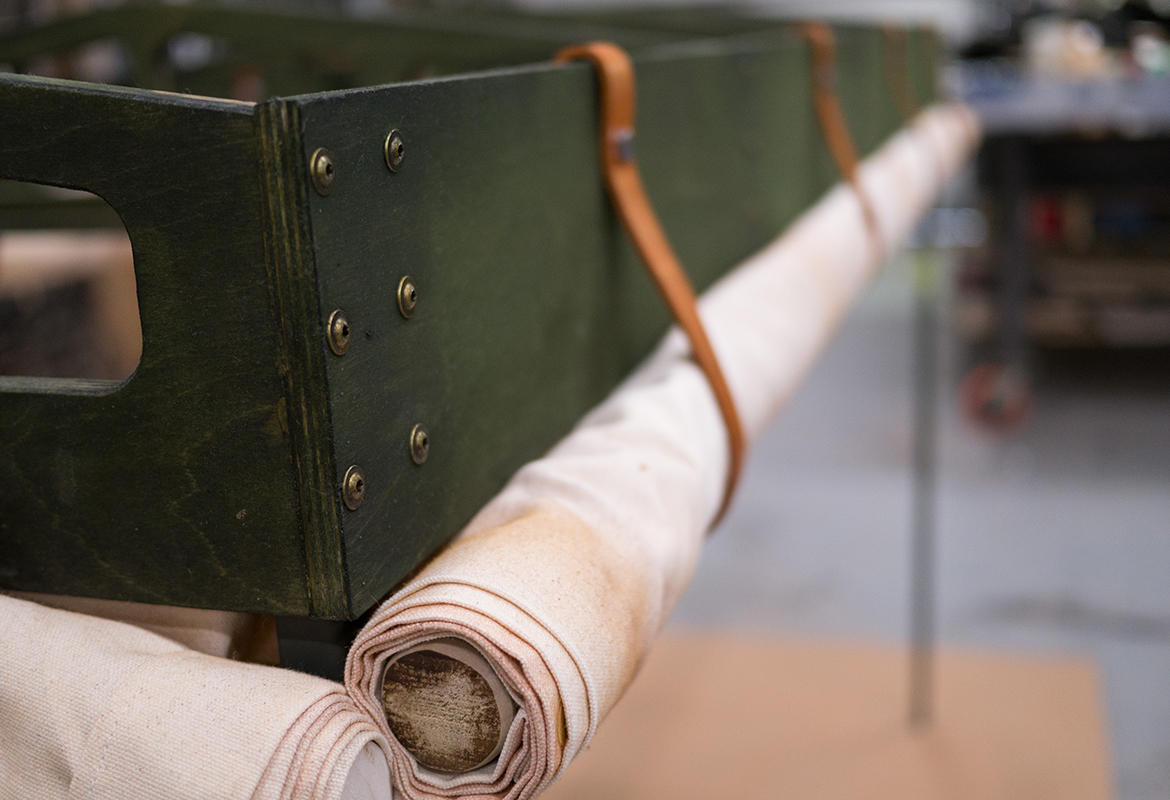 The Underground Movement kiosks
Curtis Elliott Designs Ltd continues it's relationship with The Underground Movement, creating new retail experiences that allow the apparel company to expand to more markets in 2015 and 2016. We designed a traveling kiosk for road shows and pop-up mall locations and we transformed a drab existing mall kiosk into one more fitting of their current branding. In addition, we built a traveling pop-up store that made it's debut at the POOL Trade Show in Las Vegas.
"CED provided an impeccable level of expertise, enthusiasm, commitment and attention to detail for our project."
More with The Underground Movement
3D Concept of The Underground Movement travel kiosk